Regular price
$39.99 USD
Sale price
$9.99 USD
Unit price
per
Sale
Sold out
Introduction: Ensure the health and safety of your loved ones with the Berrcom JXB-178 Non-Contact Infrared Forehead Thermometer. This innovative and easy-to-use device allows you to monitor body temperature quickly. . .
Read More
View full details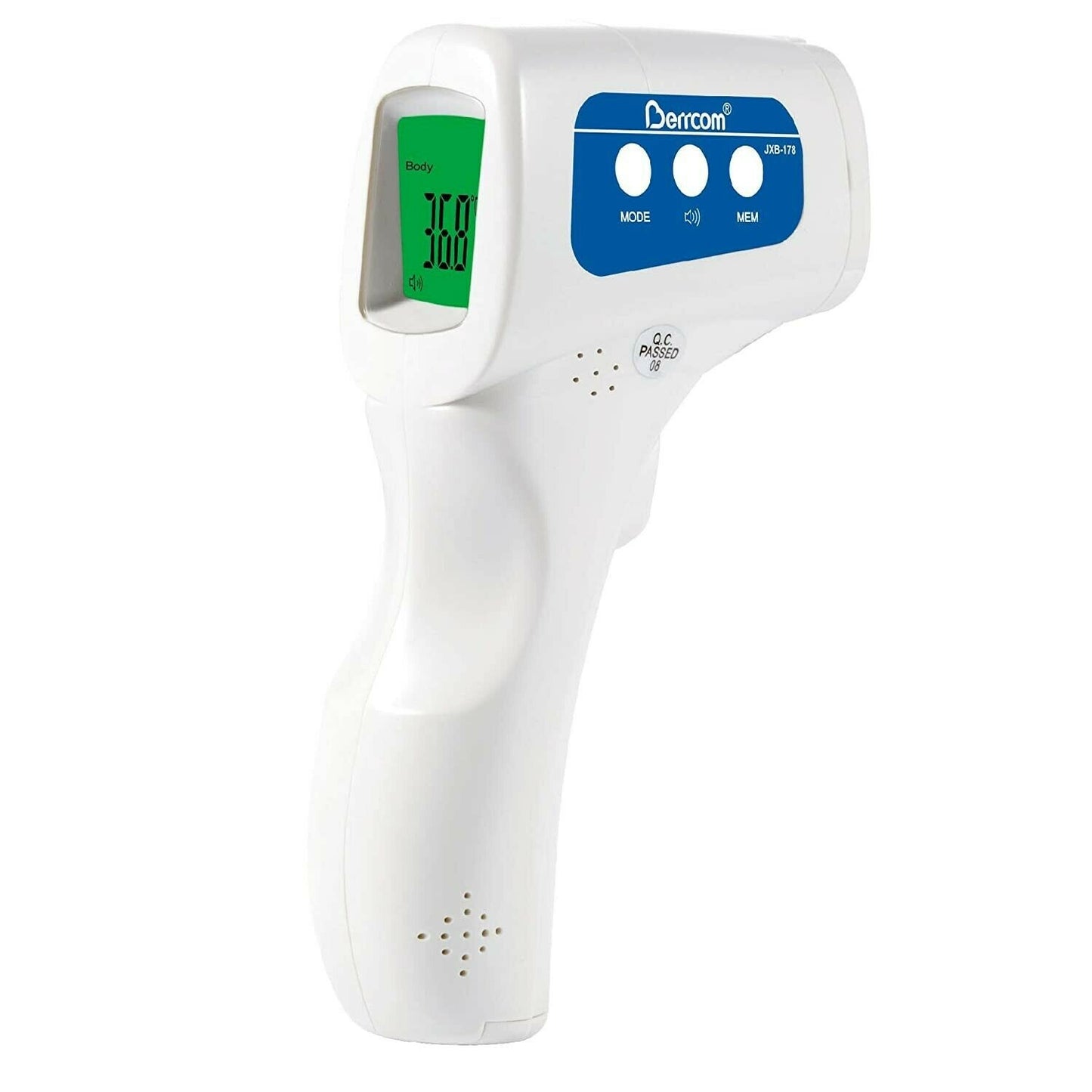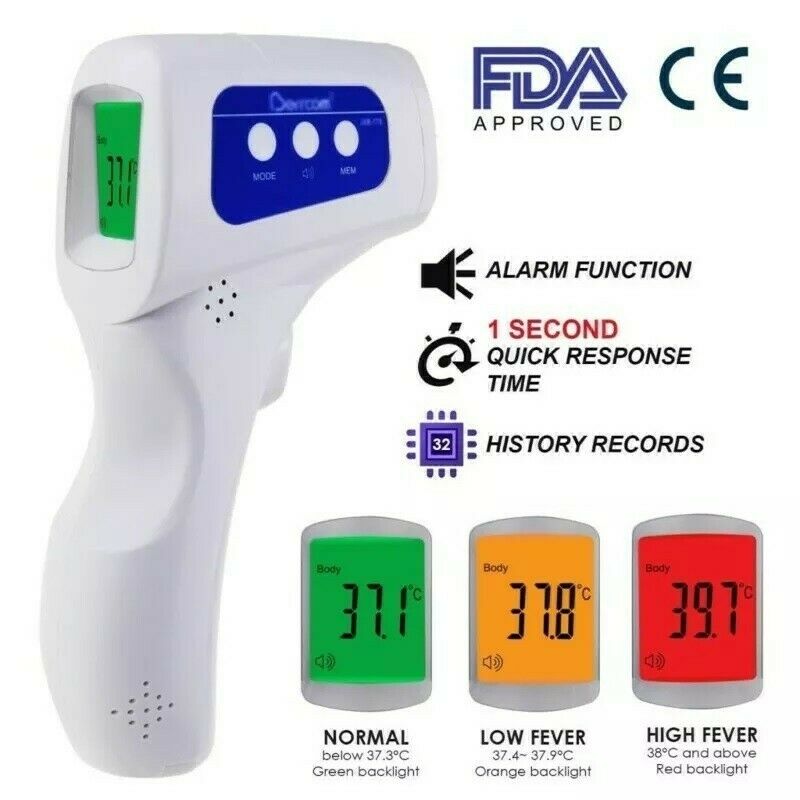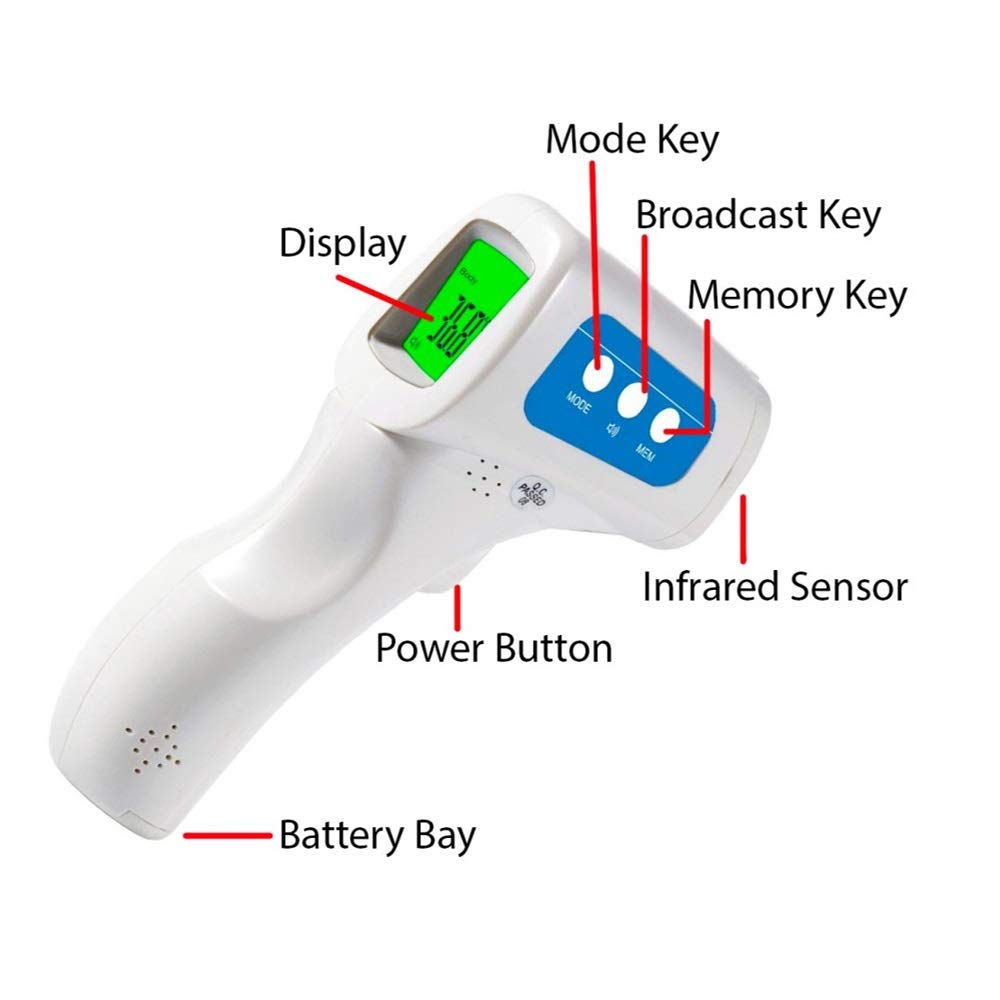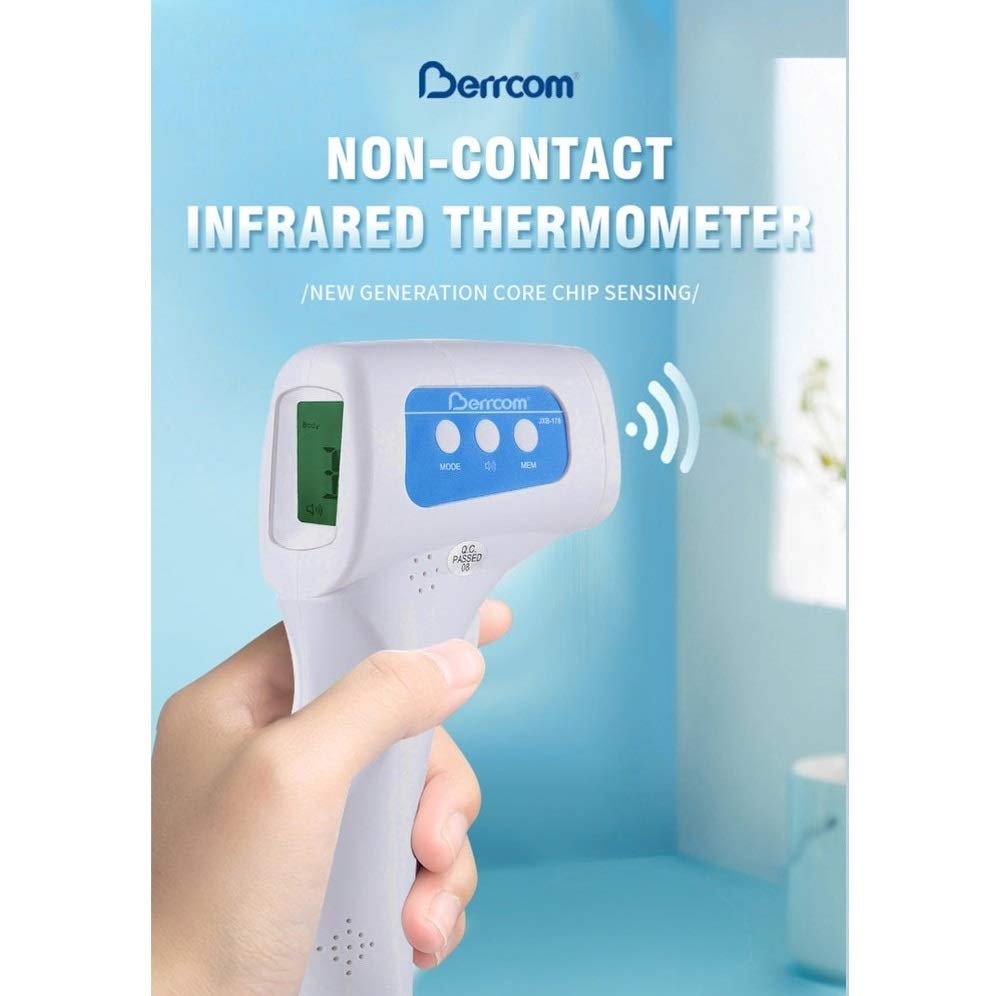 Introduction: Ensure the health and safety of your loved ones with the Berrcom JXB-178 Non-Contact Infrared Forehead Thermometer. This innovative and easy-to-use device allows you to monitor body temperature quickly and accurately without direct contact, making it an essential tool in today's world. Whether for home use or in a professional setting, trust in the precision and reliability of Berrcom.
Key Features:
Non-contact Design: This touchless forehead thermometer is special designed to take the human body temperature with a 3cm-5cm(1.2in-2in) distance from forehead.
Accurate and Reliable Measurement: Thanks to the advantage infrared detection system, use infrared technology to scan and measure the temperature of the temporal artery on the forehead. The digital thermometer can quick to take a accurate and reliable Measurement.
Complete Features: Practical, easy to use, aim to the body forehead and press the scan button. For your convenience, the tested temperature unit can be displayed in either ℃ or ℉.
Memory Recall and Fever Alarm: The body thermometer can memorize the last 32 temperature measurements. And the backlit will display RED color and audible alarm if body temperature is more than 38℃(100.4℉).
100% Safe and Hygienic: Safe for all ages/groups and completely hygienic, the thermometer helps you have safe control for body, surface and room temperature. Additionally, it is equipped with automatic power-off (30 seconds) to conserve energy.
Why Choose the Berrcom JXB-178:
Safety First: Keep your family and community safe with a non-contact thermometer that reduces the risk of disease transmission.

User-Friendly: Its one-button operation and ergonomic design make it easy for anyone to use.

Versatile: Suitable for use at home, in schools, offices, or healthcare facilities.
Order Your Berrcom JXB-178 Thermometer Today:
Prioritize health and safety with the Berrcom JXB-178 Non-Contact Infrared Forehead Thermometer. Get quick and accurate temperature readings without contact, and gain peace of mind for your loved ones and yourself.
Package Includes:
Berrcom JXB-178 Infrared Thermometer
2 AAA Batteries
User Manual
Contact Us: Need assistance or have a question? Contact our friendly customer support team. We're here to help!